Gone are the days we used to share, But in our hearts you're always there
Never more than a thought away, Loved and remembered every day.
Mary Elizabeth Watkins, age 68, of West Manchester, passed away suddenly on Monday, April 16, 2018 at her residence. She was born November 9, 1949 in Dayton to the late William and Florence (Rimmey) Wemmer. Mary was a member of the Castine Church of the Brethren. She worked as a Food Service Manager for Northmont Schools and later for Brookville Schools where she retired. She is survived by her husband of 48 years, William E. Watkins of West Manchester, daughters Laura (Brandon) Massengill of Columbus and Sarah Watkins of West Manchester; son Jesse (Jennifer) Watkins of San Antonio, TX; grandchildren Tom, Reese and Laney Watkins, Stephen Connor and Ellie Watkins; brother William (Mary) Wemmer of Donnelsville; and niece Lisa (Joseph) Tantillo. A memorial service will be held at 3 pm on Friday, April 20, 2018 at the Phillipsburg Missionary Church, 10493 South Dayton-Greenville Pike (St. Rt. 49) Brookville, OH 45309 with Pastor Doug Dafoe officiating. Memorial contributions may be sent to the Wounded Warrior Project. Online condolences may be sent to the family by visiting www.gsbfuneralhome.com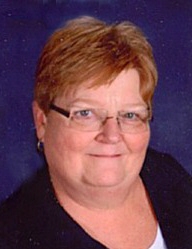 Joanne L. Morbitzer, age 56, of Grove City, passed away January 29, 2016 at Doctors Hospital West. Joanne was born May 4, 1959 in Columbus, Ohio. She worked for Marysville Exempted Village Schools as director of food services. Prior to that she worked for Southwestern City Schools. Joanne was preceded in death by her son Ryan Morbitzer and her father Stanley Huston. She is survived by her loving husband, Steven Morbitzer; son, Jason (Amanda) Morbitzer; her mother, Shirley Huston; grandchildren, Landyn and Layla Morbitzer; sister, Ruthanne Huston; brothers, Jeffrey ( Ronda) Huston and James (Diane) Huston; mother-in-law, Betty Morbitzer; sisters-in-law, Leah (Tom) Bartoe, Tina (David) Hickman and Rhonda (Donny) Kelly; brothers-in-law, Gary (Mary) Morbitzer and Andy (Jenny) Morbitzer. A Tribute will be held at 4 p.m. February 6, 2016 at Heimat Haus, 4555 Jackson Pike (St. Route 104), Grove City, Ohio. Please bring a story to share so her grandchildren may learn who she was. If you wish you may donate to a charity of your choice
. Arrangements completed with the SPENCE-MILLER FUNERAL HOME, Grove City, Ohio, where online condolences may be left at www.spencemillerfuneralhome.com
Karen Kay (Kies) Angle, age 71, of Covington, died Friday, January 22, 2016 at Good Samaritan Hospital, Dayton. She was born February 29, 1944 in Sidney to the late Homer W. Kies & Helen (Ward) McFee. She married Wayne F. Angle on October 19, 1963 in Sidney Church of the Brethren. He survives along with 3 children, Angela (Ron) Shafer of Charlotte, NC, Anthony Angle (Nicole Pittenger) & Andrew (Patty) Angle, both of Covington; 8 grandchildren, Aaron of Troy, Abbie Rode (Nick) of Ann Arbor, MI, Taylor & Allison of Covington, & Sam of Nelsonville, OH, & Alexandria of Charlotte,NC, Hailie & Lillie Taxis of Covington; brothers and sisters-in-law, Richard (Jackie) Angle of Covington, Dale (Barbara) Angle, Carl (Carolyn) Angle & Phyllis Grove, all of Troy; & many nieces, nephews, aunts, uncles & cousins. In addition to her parents & step-father, Sam McFee, she was preceded in death by her only brother, Joe.

Karen was active in child nutrition within the schools for 25 years. She began her career as a cook in Covington Schools & completed them as Food Service Director for Sidney City Schools. She was active in the American School Food Service Association as a Chapter president & a state officer. She was also president of the Food & Nutrition chapter of OASBO. She loved to cook, feeding both the students & her family & had attained several national cooking awards for her recipes. She also owned and operated Karen's Kountry Katering. She received her ASFSA Child Nutrition Certification in 1999.

She graduated from Sidney High School with the class of 1962. She attended Ohio State University & then graduated from Edison Community College in 1989 with an AA & Bluffton University in 1998 with a BA in Business Management Comprehension.

She was active in the Covington community & was recognized as one of the original EMTs in 1974 with the volunteer fire department. She served as an Emergency Medical Technician until 1980. She was a member of the Covington Church of the Brethren & served on both the deacon & church boards.

She retired in 2005 and traveled in their motor home with her husband across the United States, and cruised Hawaii & Alaska. She loved spending the winters in Florida with all their southern friends. She also spent much of her life with her children and grandchildren, whom she adored. They were her pride and joy.
Memorial Service will be held at 5:30 P.M. Monday at the Covington Church of the Brethren, 101 N. Wall St., Covington, OH, with Pastor Michael Yingst officiating. If desired, memorial contributions may be made to the COA (Covington Outreach Association). Condolences may be left for the family at www.stockerfraley.com.

Charitable donations may be made in Karen's memory to the following organization:
Covington Outreach Association
101 N. Wall St., Covington, OH 45318